Auten Wideplank Flooring has access to not only the most available of Appalachian Hardwoods but also Hardwoods from New England and Canada that it sought out by the most premier of Fine Furniture Makers in the Industry.  Unfinished Hardwood Flooring is our specialty, and we can offer the sanding and finishing of these Floors to create any look our Customers demand in Knoxville and surrounding areas.
No matter if you would like a surface with the footworn look of an 18th-century Boston tavern, the rough-sawn flooring surface found in a pre-Civil War cotton warehouse, or maybe just the softly worn appeal of a fine Colonial Cape Cod floor, we can build the unfinished wood floor into the Floor you desire.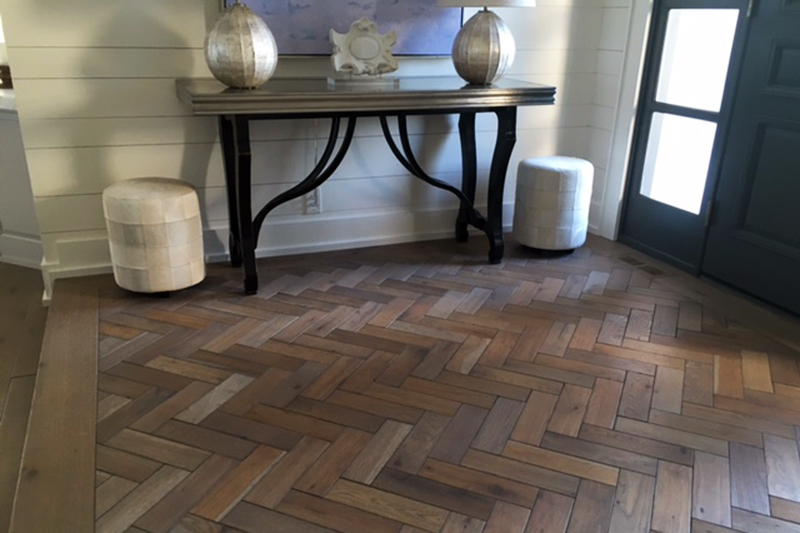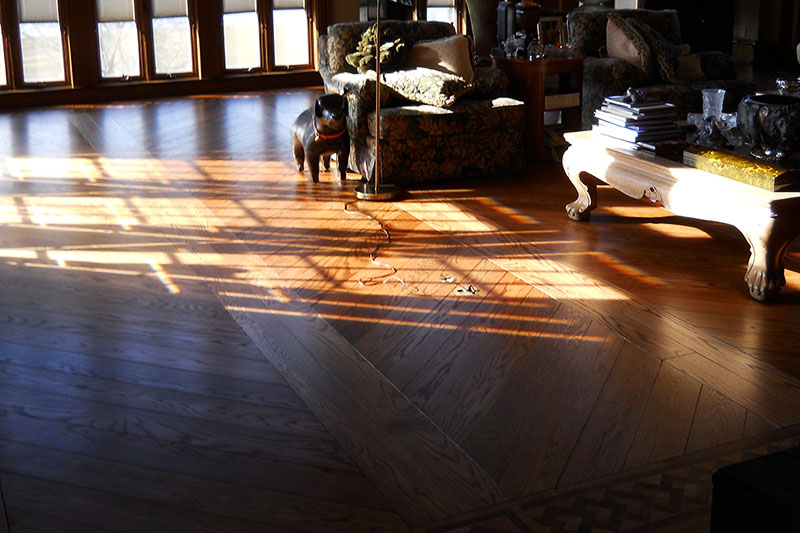 Our Custom Hardwood Shop can recreate these and many more centuries-old looks with a variety of handmade surface treatments, each bringing its own distinctive character to a hardwood floor. These include hand-scraped, hand-planed, foot-worn, saw kerf, hit or miss, and wire brushed. These treatments can be combined for an even more individualized wood flooring look.
Although these surface treatments lend themselves especially well to our FSC Reclaimed Antique Woods, they can also be applied to any and all of our newly sawn woods with dramatic results. And while some might think that they are only appropriate for older homes and rustic cabins, today you'll find that our Custom Shop Handmade Wood Surfaces have created compelling focal points in the most traditional and modern environments.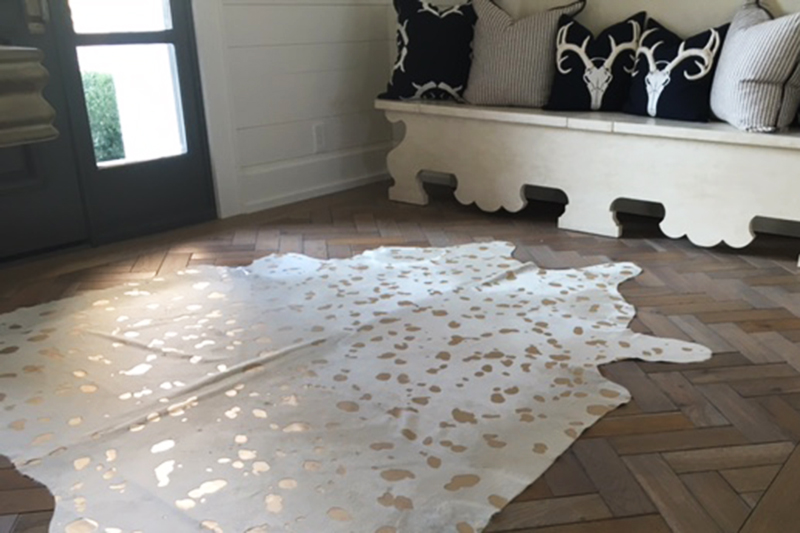 Install & Site Finish Hardwood:
Different from prefinished hardwood floor systems, site finished is a term used to describe the authentic installation of unfinished hardwood when the floor is finished on the work site. This process is more usual in upper-end homes or clients looking for a near perfect appearance when the installation is completed.
Perfect Appearance You Say?
The hardwood flooring may appear perfect once it is sanded and coated with the preferred finish. This style would be better described as being vertically and horizontally level or flat without any separations in the shape of gaps between the boards. Depending on the finishes used and a number of coats, it can provide a feeling or appearance of a flat and smooth surface. Achieving and sustaining a near perfect look requires expert floor finishers. Upon the final inspection, superior workmanship will present virtually a tabletop appearance, without waves or other flaws common with the untrained workmanship.
Call Auten Wideplank Flooring today for your Unfinished Hardwood Flooring needs!