Prefinished Wood Flooring
In the last 50 years, the hardwood flooring industry has seen great changes starting with the manufacturing of Prefinished Hardwood Floors. The continuing growth of prefinished flooring is a large part of these changes. There are several styles and Species available, Oak being the most common, with Hickory, Maple, Ash, and other exotics also on the list.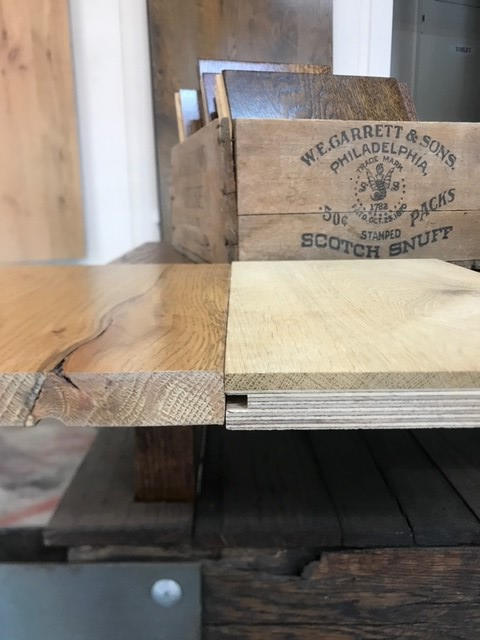 Prefinished wood flooring comes in Solid and Engineered formats. They are factory sanded, stained, and finished for easier install and less down time, not to mention no on-site sanding or finishing. Although there are many manufacturers offering these floors, Auten Wideplank Flooring Knoxville does not work with just one specific manufacturer so we can offer you the largest selection possible. Manufacturers are now able to produce a wide selection of products: various stain colors, finishes, wood species, and sizes. With prefinished wood flooring, the job site distraction is less and the simplicity of installation has made this the preference of many homeowners. Prefinished Engineered Wood Floors have thick enough top layers of wood, so many of the products can be sanded two or three times after the installation.
 Prefinished wood floors in Knoxville are growing in popularity because it allows clients to change the color, make repairs or refinish due to worn areas. A lot of manufacturers apply several coats of tough urethane, UV cured finishes and aluminum oxide finishes which make this a resilient and lasting product. These products feature 10-, 15-, and 20-year warranties with proper maintenance that include light sanding, applying additional coats of finish as needed, and good quality cleaning habits. If you have questions concerning Prefinished Hardwood Floors, Wide Plank Hardwood Floors or just Hardwood Floors in Knoxville and surrounding areas, give Auten Wide Plank Flooring a call today!